Solar Guru Promotions
November Madness!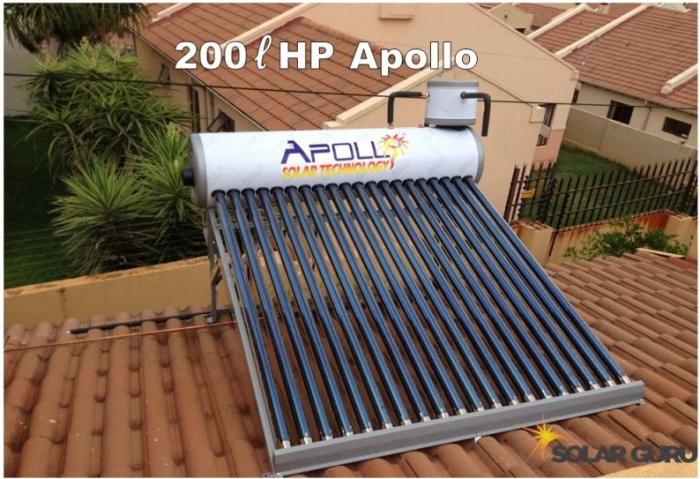 200ℓ High Pressure Apollo Coiler Solar Geyser
Price: R16844.74
EVERYTHING INCLUDED!
Advantages:
The advantage of this is that there are no moving parts, which means no maintenance.
Cold water heat up goes though copper coil pipe inside tank, fast conduct heat.
The water in the tank simply serves as a heat transfer medium.
No mixture of water inside tank, therefore temperature is in constant.
No pressure inside tank. Water tank will have a longer lifespan.
Can connect to existing electrical geyser and backup element.
Hail/Freeze resistance on tubes and tank.
Easy to install
15-20 Years long lifespan.

Solar geyser promotions from Solar Guru.
Save on electrical expenses today and invest in our wide range of solar products offered.
Solar Guru provides you with high quality Solar systems at affordable prices to accommodate all your needs.
Our promotions offer you a great product with outstanding after sales service.
Contact one of our Guru's today!