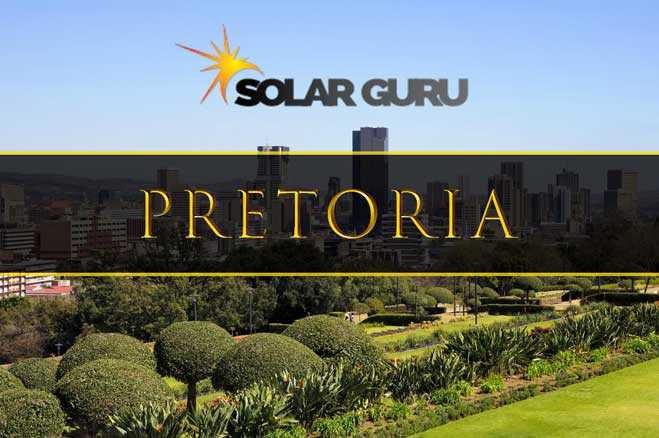 Solar Geysers Pretoria and Solar geyser solutions offered by Solar Guru.
Solar Geysers Pretoria proudly offered by Solar Guru.
Solar Guru introduces you to our solar geyser solutions offered in Pretoria. Solar Geysers are beneficial to our clients in Pretoria as well as the surrounding areas of Gauteng. Demands for electricity has increased in the city of Pretoria, therefore, adds strain on electricity production. The production of electricity in Pretoria and surrounding areas of Gauteng, contributes to  increasing pollution. We provide excellent solar systems and solar geyser solutions. Therefore, we help to solve these problems.
Solar Geyser Products for sale in Pretoria
Solar Geyser installers from Solar Guru in Pretoria, are registered and also well equipped.
Benefit by our Solar Geyser savings. Solar heaters use the sun to produce electricity, therefore, providing you with hot water. Never be without hot water especially during Load-Shedding. Save greatly on your electrical bills by installing a high-quality solar geyser in Pretoria and Johannesburg.
See our high-quality solar geysers offered:
Apollo Solar Geysers
100ℓ Solar Geyser
Provides hot water for a family of 1-2 by installing a 100Litre Apollo solar geyser
150ℓ Solar Geyser
Produces hot water for a family of 2-3 by installing a 150Litre Apollo Solar Geyser
200ℓ Solar Geyser
Hot water production for a family of 3-4 adults by installing a 200Litre Apollo Solar Geyser
300ℓ Solar Geyser
A family of 3-5 adults will benefit by installing a 300Litre Apollo solar geyser.
Solar Geyser conversion in Pretoria
Our most popular product is the solar geyser conversion. However, our solar systems includes frost protection and comes with a 5-year factory warranty and a 1-year installation warranty. Solar Guru import all our Solar water heaters, therefore, providing our clients with the best solar geyser prices. We have more than 10000 solar geyser installations in Pretoria and Johannesburg. All of our Solar Geyser products are combined with Geyserwise Max control system. Solar Guru provides the client with the best solar geyser solution and after sale services.
Solar flat panels add a modern look to your Pretoria or Johannesburg home.  Convert your standard electrical geyser with one of our Solar Flat panels today. Promotions at Solar Guru offers you great savings to your Solar Geyser investments.
We at Solar Guru provide excellent Solar Geyser supplies and installations in Pretoria and Johannesburg.
Benefit from our  premium quality  solar geyser products offered and save money today.
For more Solar Geyser information, Contact Solar Guru in Pretoria and Johannesburg today!