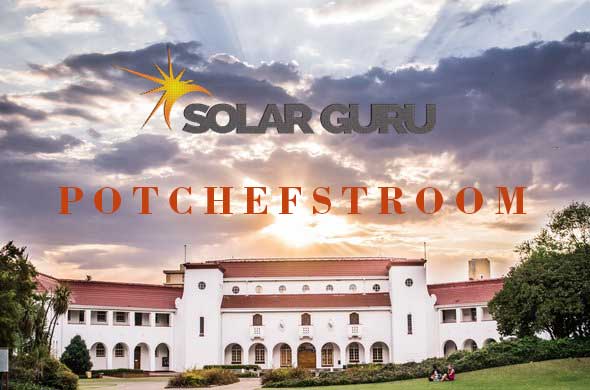 Solar Guru Potchefstroom
Solar Geysers Potchefstroom offered by Solar Guru
Solar Guru provides solar geyser information and solar geyser supplies to Potchefstroom. We have a wide variety of solar hot water systems and solar powered geysers to best suit your needs. Save up to 90% on water heating using a solar geyser. Meanwhile, electrical consumption of a standard geyser is at least 45%. Therefore, installing a solar geyser will drastically reduce your energy usage in Potchefstroom. Our Solar Geysers and solar systems are all Eskom certified and SABS approved. Solar Geysers Potchefstroom uses sunlight to generate energy while a standard geyser uses an electrical element. Electricity production in South-Africa has a negative impact on our environment. The cost of using electricity increases as a result of the energy demands. South-Africa also struggles with power outages. However, installing solar geysers, you eliminate these negative factors because a solar geyser works independently from Eskom.
We deliver Solar Geyser services and installations to South-Africa at excellent prices.
A range of products offered to address all your solar needs. Installation of a Solar geyser is included with every product. However, Solar Geysers Potchefstroom offered by Solar Guru is your best choice to solar geyser savings. Calculate the amounts you'll save by using our  Solar Geyser Savings Calculator.
Reduce and reverse global warming by installing a solar geyser in every home therfore reducing our Carbon footprint.
Join Solar Guru's revolution today while saving the environment and money.
After sales Solar hot water services in Potchefstroom
Excellent after sales services offered by Solar Guru. Guru assistance is always available for all your needs. Contact one of our Guru's today for any Solar Geyser or Solar hot water system information.
Solar Geysers Potchefstroom offers Standard Geyser to Solar Geyser alternatives.
Use your existing electrical geyser as a hot water storage tank. A solar powered pump is used to circulate water during the day. This is a great solar geyser alternative which is a very popular solar geyser installation method in Potchefstroom.
Installing modern solar flat panels on your roof to circulate water during the day.
Measurement of temperatures between the solar geyser and the collector is done by A SA Solar Smart Controller Max Control system.
Browse through all our Promotions on Flat panels by Solar Guru Potchefstroom.
Solar Flat panel Promotions Potchefstroom
Areas we operate